Finding the perfect online ESL job can be tough. There are hundreds of ESL companies out there, but navigating between the best and worst companies can be time-consuming and tricky.
As an experienced ESL teacher, you could say I've been around the block. I've worked with dozens of ESL companies, some jobs were incredibly rewarding, others not so much.
Becoming an online ESL teacher gave me the freedom to travel, work from anywhere, and eventually become my own boss. That's why I've created this remote ESL teaching guide, to pass on my knowledge, and give you the opportunity to work from anywhere.
If you're unsure if ESL teaching is for you, take this: Can I Teach Online quiz here.
You can also find my guide on how to stand out and get hired as an ESL teacher here.
*Note: Some of the links below contain affiliates, meaning at no additional cost to you. I will earn a small commission, which helps keep this website running. Thank you!
TEFL or No TEFL?
A TEFL certificate is a "Teaching English as a Foreign Language" certificate, which some (but not all) ESL schools require.
When I started out in ESL, I didn't have a TEFL, and, yes I still got hired with Cambly, but I struggled to find more work. In my experience, you're 75% more likely to get hired with a TEFL certificate.
For those considering getting TEFL certified, I wrote this guide on the best and most affordable accredited TEFL courses online.
It's also a great idea to get a specialist certificate in another area of ESL. Premier TEFL offers lots of ESL specialist courses.
I wrote this article on why getting a teaching niche is important as an ESL teacher.
I can personally recommend specializing in IELTS, as you can get very affordable IELTS courses and it's an in-demand niche of ESL.
If you're interested in trialing a TEFL course, TEFLPros are offering a free trial of their online TEFL course. Get a free trial here.
Do you have to be a native English speaker to get a TEFL?
Absolutely not. However, if English isn't your first language, I'd highly recommend getting a TEFL, as you're already at a disadvantage competing against native speakers. A TEFL will show you've got the goods to compete with native speakers.
Recommended online TEFL courses:
Tips for applying for online ESL jobs
Before applying for ESL jobs, you need to be prepared. It's easy for people to feel like ESL jobs aren't "real" jobs, so they rush applications.
But look at it like this. Online ESL jobs receive hundreds of applicants each day because they're hot in demand. However, most applicants do a terrible job of selling themselves.
Make sure your cover letter and CV have impeccable grammar - after all, you're being judged on your English and writing skills, so this is extremely important. Get Grammarly to proofread everything as you go. It's a lifesaver.
Your application needs to separate you from the "can't-be-bothered" applicants, and to help you achieve this, I've provided a few tips to get you started.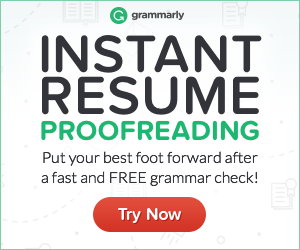 Upload an introduction video:
It's important for ESL recruiters to know that you're comfortable on video, speak well, and dress appropriately - and a CV doesn't help them find that out. Upload a short 60-second introduction video to Youtube and give recruiters to the link when applying for jobs.
Learn your teaching style:
English learners come from every background you can imagine. You'll want to know whether you prefer slow repetitive teaching with young children or business conversations with corporate learners. There are so many different styles and knowing what you're good at can really help you in the long run.
Apply for a lot of jobs:
In my experience, it's rare to get one perfect ESL job. Instead, most ESL teachers I know work multiple jobs. So, don't limit yourself to one application. Apply for as many jobs as possible, and then adapt your hours to suit you.
Have conversation starters ready:
If you're asked to do a demo class, prepare some conversation starters for children, teens and adults. You don't need to have lessons planned, but some interesting topics and perhaps a prop could impress your recruiter.
Adapt your CV
This one might seem obvious, but a lot of people forget to adapt their CV to the role they are applying for. ESL teachers often have a background in other areas, but if this doesn't apply to ESL, make sure you prioritize your relevant experience. This is what online schools are looking for.
Best online ESL jobs for new teachers
Pay: Set your own hourly rate.
Qualifications: None. Experience is preferred, but not essential.
Interview Process: No interview. Submit a profile for approval.
Teaching Style: More than 100 courses to teach
Student information: Varied.
Pros: The more you work the less commission you pay.
Cons: Preply takes a 100% commission fee for your first lesson with every new student.
Pay: $0.17 USD per minute ($10.20/hour). Payment on Mondays via PayPal.
Qualifications: None required.
Interview Process: Applicants must send a short introduction video, but no video interview required.
Teaching Style: Conversational & casual
Student information: Worldwide & all ages.
Pros: Work whatever hours you want.
Cons: Low pay & often waits between calls.
Pay: Choose your rate.
Qualifications: None required.
Interview Process: None. Submit a profile for approval.
Teaching Style: Different styles offered.
Student information: Japanese adults
Pros: SkimaTalk offers engaging classes to use with students.
Cons: Often shy students.
Pay: Choose your own rates.
Qualifications: None required.
Interview Process: No interview.
Teaching Style: Casual conversations via the Palfish app.
Student information: Chinese students.
Pros: A very easy setup and can take calls without video.
Cons: To be successful at Palfish you need to build a following, which isn't for everyone.
Pay: $9-$11/hour (Min. 10 hours per week)
Interview Process: 1-on-1 interview
Teaching Style: Varied
Student information: Varied
Pros: Work anytime
Cons: Low pay
Pay: Set by teachers (avg around $15-20/hr, minus 15% commission). Payments made on-demand to your bank account
Qualifications: Hires teachers with TEFL, CELTA, university degree and/or significant experience
Hiring Process: Submit application and pre-recorded video
Teaching Style: Casual/conversational
Student information: Worldwide & all ages
Pros: Flexible hours, virtual classroom
Cons: You may not fill your schedule immediately, since they're a fairly new company; you may want to continue teaching on multiple platforms.
Pay: Set your own rate.
Interview Process: No interview.
Teaching Style: Professional (lessons) & Community (Conversational) styles.
Student information: Varied.
Pros: Easy hiring process.
Cons: Competitive platform.
Pay: Each 25-min session will earn tutors USD $11.00, including after-class evaluation
Qualifications: Bachelor's degree (and TEFL preferred)
Interview Process:
Interview: 30 minutes
Training Session: 2 hours
Demo Class: 2 hours
Orientation: 1 hour
Teaching Style: Short in-app classes
Student information: Chinese children
Pros: Good pay and easy to follow classes
Cons: Long hiring process
Pay: Non-Native Tutors: approx. US$1.50 per 25 minute lesson
Native tutors/ Japanese bilingual tutors: approx. US$5.40 per 25 minute lesson
Qualifications: None required
Interview Process: Introduction video & online interview
Teaching Style: Casual & conversational
Student information: Japanese
Pros: In control of work hours
Cons: New tutors will receive 50% of their pay rate for the first 10 lessons