ESL job-hunters have likely heard of the popular online teaching platform, Preply.
Online ESL companies like Preply are changing to give more power to teachers and students.
But how does it work?
In this article, I review Preply and discuss everything you need to know to become successful as a Preply teacher.
About Preply
In the simplest terms, Preply is an ESL platform that connects language learners with teachers.
While most ESL companies take control over schedules and lessons, Preply hands everything over to students and teachers.
This means, as a teacher, Preply works as a platform to advertize yourself to students.
Preply uses an algorithm to connect students to teachers, which makes getting your teaching profile perfect, which I explain in detail later in this article.
Everything you need to teach with Preply
Unlike most ESL teaching platforms, you do not need to be a native English speaker, nor do you need teaching qualifications or a degree.
That's just one of the reasons Preply featured as my top choice of the best ESL companies for new teachers. If you haven't read that article, check it out here.
Preply also doesn't require tutors to meet any hourly or weekly teaching quotas, meaning you can work when you want.
However, as its a competitive teaching platform, I highly recommend a TEFL qualification at the very least.
TEFL certificate
While Preply doesn't require a TEFL certificate, you could have a hard time attracting students without one.
I've researched a lot of online TEFL providers that offer the best and affordable accredited TEFL courses.
I personally recommend Premier TEFL for affordable TEFL courses you can complete online. See their TEFL course here.
IELTS certification
One of the best ways to become successful at Preply is to specialize in an area of ESL.
The easiest and most affordable way to do this is through IELTS.
Adding an IELTS certification to your resume and Preply profile gives you an upper hand when it comes to securing jobs and students.
Many teachers see an influx of students once they become an IELTS specialist at Preply.
You can take an online IELTS course for as little as $28 or read the 10 reasons why you should get IELTS certified.
How to get hired at Preply
Preply is one of the easiest online ESL platforms to get hired with.
There is no interview process. You simply sign up here and fill out a profile, which is sent for review.
Successful applicants will be able to further edit their profiles and start reaching students.
But while, it's easy to get hired, it's not always easy to get students.
To become successful on Preply you're going to need a standout profile. Below are some tips to create a successful Preply profile.
You can also read my ESL guide to standing out and getting hired here.
How to make your profile stand out
Profile Photo:
Make sure your profile photo is clear, professional, and friendly.
Here are some things to remember when it comes to your Preply profile photo:
Have a clear background
Smile
Make sure you're the only person in the photo
Be sitting upright
Ensure there is good lighting
Stay away from selfies
These profile photos are some great examples:
Introduction video:
Introduction videos are extremely important in Preply. Potential students will use these videos to determine which teachers to book.
Tips to make a great intro video:
Friendly and welcoming
Less than 2 minutes long
Show your personality (briefly)
Explain your teaching experience, qualifications, and areas you specialize in
Let potential students know the best way to contact you
Your intro video must be filmed horizontally and cannot contain your personal information.
Profile section:
Your written profile section is all about selling yourself. You want to catch a student's attention with keywords that highlight your specialties and personality.
Profiles are separated into three sections: headlines, description bodies and subject descriptions.
How to make your Preply profile stand out:
Headline: Write an eye-catching headline that states your specialties
Description: Include your experience, qualifications and teaching methods
Description: What makes you a good teacher?
Use a friendly tone throughout your profile
There is also a subject section where you can explain each teaching subjects you offer. This is a good chance to win students with short, but strong, subject descriptions.
Here are some tips for your subject sections:
Don't leave subjects empty
Explain each subject clearly and concisely
Include details
Make every description unique (don't copy and paste the same descriptions)
It's essential to make sure your grammar and spelling are immaculate. I use Grammarly to proofread my work. You can add Grammarly to your Chrome browser for free here.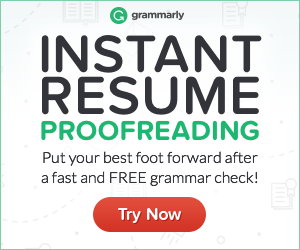 How Lessons Work
All Preply lessons are one-on-one classes.
Tutors are able to teach 50 different languages, which means it's a good choice for multi-lingual teachers.
The booking system
Preply classes can be booked in two ways:
By reaching out to student offers
By student books through tutor search
The tutor search feature is the most important means to get students. Potential students will filter and scroll through teacher lists which show:
Tutor name
Country
Native Speaker
Availability
Reviews
Number of active students
Rating
Pay rate
Profile snippet
Students decide on a teacher based on these results.
Tutors who teach more often will appear higher in the search results.
Peak teaching hours
Peak teaching times will vary depending on your location and the location of your students.
If you are specifically targeting a geographic region, then use mornings and late afternoon hours as a base for their peak times.
How much money do Preply Teachers make
Teachers set their own pay rates ar Preply.
However, this does not necessarily mean you'll make great money right off the bat. Remember, you're competing with a lot of qualified teachers at competitive pay rates.
Establishing your pay rate depends on a number of factors:
Your qualifications
Your experience
The demand for your specialties
The students you're targeting
Preply states average US teachers make $550 per week. On average teachers earn between $15 - $20 per hour.
Preply's commission structure
Important note: Preply takes 100% commission of your first lesson and between 18% - 33% commission from then on based on how much you've taught. Similar to a loyalty system.
Here's how it works:
How Preply Commission Works:
Teach 0–20 hours
= 33% commission deducted
Teach 21–50 hours
= 28% commission deducted
Teach 51–200 hours 
= 25% commission deducted
Teach 201–400 hours 
= 22% commission deducted
Teach 400+ hours
= 18% commission deducted
Teaching tips for working at Preply
Preply is a platform that rewards active teachers. The more you teach the less commission and higher you'll appear in student searches.
Here are my top tips for working at Preply:
Create an excellent profile
Reply promptly to student messages
Highlight your specialities and target niche students
Dedicate time to teaching on Preply
Start with a lower pay rate and build-up
The Pros & Cons of teaching with Preply
Preply isn't for everyone, but for those who market themselves well can become successful on the teaching platform.
Pros
Access to a large student-base
Unlimted teaching potential
Set your pay rate
No hourly quotas
Teach multiple languages
Cons
High commissions when starting
Competitive platform
Need to spend time marketing yourself
Teach first lesson for free
Is Preply right for you?
As a free marketplace for teachers, Preply could be your number one ESL job, or it could be a flop.
If you're willing to create a strong profile and be pro-active, Preply will likely work well for you.
The great thing about Preply is it's easy to get onto the platform and try it for yourself.
To apply for a teaching role with Preply, apply here.
More ESL-related articles