If you're wondering how you can teach English online you've come to the right place.
Teaching English has grown into one of the most popular ways to make money online.
But with hundreds of different TEFL companies, even more English schools, and a whole lot of acronyms - where do you start?
So, if you're ready to learn how to teach English online this guide will walk you through every step of the way.
ESL teaching basics
Why teach ESL?
Teaching English as a foreign language is an alluring career-path for many people.
ESL can be the gateway to funding world travel. Beyond that, it's also a rewarding career that lets you make a difference in many people's lives.
It's often that combination of a flexible yet rewarding career that motivates aspiring teachers to choose ESL.
Another appealing aspect of teaching English is it's a relatively easy career to get into. Even if you don't have any experience or qualifications, ESL is an affordable career to get started in.
In-person or online?
Teaching English, whether in-person or online, is an extremely rewarding career choice.
In recent years there's been a shift of more teachers trading chalk for keywords due to the freedom for online work.
Overall, the flexibility of teaching English online tends to have a lot more drawcards.
Since the COVID pandemic hit, more English teachers decided to go solo and start freelancing. If you're interested in freelancing as an ESL teacher, read this article about going solo.
However, in-person teaching has its perks too.
Overseas in-person ESL jobs are extremely popular in Vietnam, Thailand, Costa Rica, Taiwan, China, and Russia. But you can get hired as an ESL teacher almost anywhere worldwide.
It's a fantastic way to explore and experience a culture that you do not get as a tourist.
Paid overseas internships provide new teachers the opportunity to easily start their ESL journey.
Pros
Location independence
Ability to (mostly) control schedule
No commute
Pandemic-proof
Cons
Wifi dependent
More distractions
Pros
Personal interaction
No wifi dependence
Potentially more rewarding
Cons
Location dependent
Commute
Often teach larger classes
Not pandemic-proof
English teaching terminology
As someone new to ESL, there's a lot of new terminology and acronyms you'll need to know.
This is a brief list of acronyms every ESL teacher should know.
ESL - English as a Second Language
The most common acronym in English teaching.
TEFL - Teaching English as a Foreign Language
Most commonly referred to when getting your ESL certificates i.e: TEFL certificate.
IELTS - International English Language Testing System
An internationally recognized exam non-native English speakers take prior to entering higher education. Some ESL teachers specialize in teaching IELTS.
TESOL - Teachers of English to Speakers of Other Languages
Basically the same as TEFL, more commonly used in Canada.
TOEFL - Test of English as a Foreign Language
Like IELTS, TOEFL is an exam that measures the English speaking ability of those about to enter university.
CELTA - Certificate of English Language Teaching to Adults
An ESL teaching program that includes in-class learning. It is a popular option for teachers looking to get certified.
TPR - Total Physical Response
A style of ESL teaching that uses your physical responses to assist teaching. Often common when teaching very young learners.
You can find a full list of ESL acronyms here.
Getting started
Another drawcard to teaching English online is the simplicity of getting started.
Here is a list of the essential and helpful equipment you will need to start teaching online.
Essential equipment
Laptop/computer
You simply cannot conduct a class without one, unfortunately. Make sure it has a working webcam. Or if you're using an older device, you'll need to purchase an external webcam. 
Wifi
You'll need a reliable internet connection. The general consensus is a minimum of 1.5Mbps download and 1.5Mbps upload to conduct one-on-one video calls. For group lessons, it could require up to 8Mbps download speed.
Headset
While you might be able to get away with regular earphones or pods, most companies recommend (or enforce) the use of a professional headset for ESL teaching.
Helpful equipment
While a laptop, steady wifi, and headset are the foundation of ESL teaching, there are many other products that enhance and make English teaching more enjoyable.
Teaching light
Online English teachers work around the clock and it's not always ideal lighting. I personally use the Lume Cube which is an attachable light that helps brighten your face, boosting confidence and professionalism when teaching.
Laptop stand
Working at a desk for long periods of time can be bad for your back and posture. A foldable laptop stand slides easily into luggage and is a lifesaver in the long run.
For more ESL equipment suggestions, check out this article on ESL equipment.
Qualifications
Most English teaching jobs will require a TEFL certificate as a minimum requirement.
Top paying ESL jobs will often require:
TEFL certificate
Degree (any field)
Experience
But if you don't have a TEFL, degree or experience, don't let that dishearten you; you can still become a successful ESL teacher.
Most companies are flexible with degrees and experience, but TEFLs are almost always required. (There are a few platforms that do not require a TEFL, which I mention later in this article.)
TEFL certificate
The good news is TEFL certificates are relatively affordable online and can be completed at your own pace.
Most people complete their TEFL in 3-6 weeks studying full-time.
Ensure when choosing a TEFL course you opt for an accredited and internationally recognized certificate. This will save any questions or risk of it not being accepted by companies.
There are many TEFL scams available online, so it's best to stick with trusted companies. Deals for $20 TEFL certificates are unfortunately not going to be legit.
Two of the best TEFL course providers are Premier TEFL and The TEFL Academy. Both offer clear, affordable, courses online and provide job assistance.
You can read this detailed review of The TEFL Academy and find a full guide to online TEFL courses here.
Speciality ESL certificates
One of the most underrated (and under-used) aspects of ESL is specialty teaching.
As a TEFL certificate is the only essential qualification for English teachers, many stop there. But specialty teachers are often favored by employers, earn more money, and are generally in demand.
Some specialty areas of English teaching are:
IELTS exam preparation
Business English teaching
TOEFL exam preparation
Online specialty courses in these fields are also incredibly cheap. At the time of publishing this article, Premier TEFL had reduced their online IELTS course to $28.
I recommend teachers considering specialty teaching read 10 reasons why TEFL teachers should get IELTS certified and Why teachers should teach Business English.
Do you need a degree?
Unfortunately, some English companies will require a degree of some kind, however, there are many companies that do not require degrees. By getting an accredited TEFL certificate, adding a specialty certification, and gaining some teaching experience, you'll be an in-demand ESL teacher.
How important is experience?
Experience is important. However, many companies hire new teachers, and getting hired without experience shouldn't be a huge hurdle.
A good strategy to build experience is to start working with platforms that hire with minimal requirements.
This article discusses the best companies to start with further down this page.
Job applications
Armed with your headset and TEFL certificate, you're probably chopping at the bit to start working.
However, ESL application processes can be tedious at times, so you're going to need to prepare well.
What makes an ESL teacher 'hireable'?
ESL employers, no matter what company, will always look at your professionalism, appearance, qualifications, and accent/native speaking background.
Hireability in the ESL industry means professional ability and enthusiasm. A candidate with these qualities will appear more hireable than those lacking them, sometimes regardless of qualifications.
Many disgruntled applicants focus too heavily on their lack of qualifications or non-native English-speaking backgrounds but by doing so, they fail to analyze their overall approach in their application which plays a vital role.
ESL resumes
Create a specific English teaching resume.
If you have any ESL experience, make it front and center. If you don't have teaching experience, make sure your TEFL and qualifications are standing out.
It's fine to include previous non-ESL job roles, but highlight areas that could be a plus for teaching. Perhaps you've worked with kids, or in industries with a lot of non-English speakers. If all else fails, you're bound to have had a role that works with people. Highlight it.
Both your resume and cover letter should be immaculate when it comes to English, sentence structure, spelling and grammar.
I highly recommend using Grammarly, a free plug-in for Chrome, to proofread your work. Because we all miss things from time to time.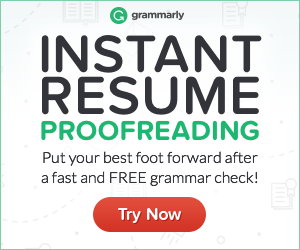 Introduction videos
This is where a lot of applicants drop the ball. Always include a link to your introduction video in your job applications. In fact, introduction videos are likely more important than your CV in a lot of cases.
This is where an employer can hear how you speak, listen to your pronunciation and see your appearance and professionalism.
You can upload your video to Youtube for free and get a private link so only people you send that particular link to can view it.
This is how to nail an introduction video:
Professional setting (desk, clear background, etc)
Strong upright posture
Dress appropriately (remember a lot of cultures are conservative with their clothing)
Slow and clear pronunciation
Don't just read a script
Look into the camera
Incorporating an introduction video into your job applications can set you apart from the competition, and a video intro maker simplifies the process. Utilize this innovative tool to create polished and persuasive introduction videos that showcase your skills, experience, and personality.
Job interviews
If you are asked to attend a job interview you'll want to adequately prepare by researching the company and role.
Similar to an introduction video you'll want your workspace (and backgrounds) and physical appearance to look professional and non-distracting.
An interviewer is not only assessing your teaching skills, but also how you will represent their company.
There is a chance you will be asked to conduct a small teaching example. This is more common with jobs teaching children, and it can feel slightly humiliating speaking to a grown adult as if they're a child.
Ensure you've researched the company and its student-base. If their students are young children, prepare some engaging props. If advanced level adults, prepare some discussion topics.
Remember, enthusiasm goes a long way here.
Demo classes
It is common to perform a demo class in the final stage before officially being hired.
These classes are usually accompanied by another teacher, which can make it a rather anxious-ridden experience.
The plus is, you're almost certainly going to secure the job at this stage - touch wood!
Demo classes can often be very light, especially with young learners. Lots of introductions, learning about the student/s, and getting them to like you.
The hirer wants to see you're comfortable in a class setting and capable of independently handling a class. So, it's best to ignore they're there and try not to engage with the hirer unless necessary.
Demo classes rarely go as planned, and the hirer knows this.
Remain calm, in control, and enthusiastic and you'll surely leave the lesson with a job.
Gaining ESL experience
Starting as an ESL teacher can be hard, especially without any experience.
However, there are some teaching platforms that can be invaluable for teachers to gain the necessary experience and confidence to progress into high-paying English teaching jobs.
Below are ESL platforms that:
Do not require prior teaching experience
Do not require a degree or specific qualifications
Do not require a video interview
Preply
Preply is the best choice for new teachers looking to gain experience.
The online platform works to connect English teachers to learners while leaving the teacher (you!) in full control of your schedule and pay rates.
Preply states its teachers earn, on average, $15-$20 per hour. However, when starting out expect to set your rates lower to attract students - remember you're competing against more established and experienced teachers.
Read an in-depth review about Preply here.
Cambly
Cambly is a great option for building confidence in teaching on video calls.
The platform is based on conversational teaching, which means you don't need to prepare any teaching materials.
At $10.20/hour, Cambly is often heavily criticized for its low pay.
However, Cambly can be a really helpful platform for its flexibility, simple hiring process, and offers ESL experience for those who have none.
Read an in-depth review of Cambly here.
Apply for a job at Cambly here.
Tips for teaching your first class
Whether it's a casual one-on-one conversational class or a full classroom of students, there are some things you'll need to be ready for in your first lesson.
Keep it light - First lessons should be light and easy.  Get to know your students and let them get to know you.
Ice-breakers - English learners are often shy due to their limited English. Make sure you have lots of ice-breakers and conversation starters to get them talking.
Establish a routine - Teaching is always easier when following a routine. Talk your routine through with your student so they know what to expect.
Set class rules - This applies more to teaching children (especially groups of children). Make sure to set your ground rules early, and let them know you are the authority and they should listen and be respectful. This can be difficult when teaching online, so make sure to set rules early.
How to progress to better jobs in ESL
Unless you're finding particularly good success teaching with platforms like Preply and Cambly, you'll likely be eager to move into a higher-paid job sooner rather than later.
This is when you'll need to update your CV, highlight ESL skills needed for these roles, and start applying for high-paid roles. This list of ESL companies and their hiring information is extremely useful.
Note: Ensure to update your introduction video with your newly gained experience.
Juggling ESL jobs
This is a strategy that can work well for ESL teachers who are good at organizing and are working for self-scheduling platforms.
While low-paying ESL platforms aren't ideal alone, it's possible to juggle a few of them to maximize your earnings.
If you're planning to do this, be careful with getting double-booked. Canceling lessons usually incurs a penalty.
Some self-scheduling platforms include:
How much money do ESL teachers make?
Online ESL teaching salaries vary considerably.
An English teacher can earn anywhere between $10-$35 per hour depending on:
Qualifications (Esp. specialty qualifications, degree, etc.)
Experience
Native-English speaking
Quality of ESL company
Performance
The very best way to progress into higher-paid teaching positions is to specialize in an area of ESL.
Business English and IELTS teachers can earn far more than general English teachers.
How teachers receive payment
As many ESL companies are international payment method varies.
The most popular ways to receive your payment are via PayPal and Transferwise. However, Transferwise has fewer fees than PayPal and is the better option in general for ESL teachers. Get Transferwise free here.
Most companies pay monthly, however, it's not uncommon for payments to occur bi-weekly and even weekly with some companies.
Work & travel
Can you travel and work ESL?
Many ESL teachers chose a career in English teaching as it allows location independence.
This means, so long as you're able to teach, you could be anywhere in the world.
Tips for teaching ESL while overseas
Of course, traveling the world and working from your laptop sounds extremely glamorous.
The reality is it takes a lot of discipline and can induce stressful situations that wouldn't occur at home.
Here are some tips for teaching English abroad:
Travel slow (prioritize work, not travel)
Airbnb is a great resource for accommodation (make sure there is a desk and wifi speeds are strong)
Hotspot local data for backup wifi (if necessary)
Note timezones (your work hours will change with them)
Good digital nomad destinations for ESL teachers
So, you have a remote job and the freedom to work and travel... where do you go?
The ideal digital nomad destination meets these criteria:
Low cost of living
Strong wifi and workability factors
Comfortability
Infrastructure
Expat community
There are a lot of digital nomad hubs that have become symbolic of the digital nomad lifestyle. Places like Chiang Mai, Thailand, and Canggu, Bali spring to mind. However, there are many places you can live the digital nomad lifestyle.
Other digital nomad destinations include Koh Phangan, Thailand and Tulum, Mexico.
COVID-19 & ESL
Has COVID affected ESL
There is no doubt the COVID-19 pandemic devasted most industries worldwide.
In-person English teaching was not immune to this. However, online ESL has managed to stay reasonably unaffected, as more learners head online for classes. Google Trends data shows a spike in online English class searches after the pandemic hit.
However, an influx of more people seeking online work means the teaching market has become increasingly competitive.
However, there are still a lot of jobs. By following the tips outlined in this guide you will set yourself up to become an in-demand English teacher.
Good luck & happy teaching!